Mark Carragher – Senior Solutions Consultant
Mark has over 20 years of experience in designing and managing the implementation of scalable multiplatform cloud solutions for both local and international companies such as KBC Bank, Xerox and PayPal. He holds multiple Microsoft, Azure, AWS, GCP, VMware and Citrix certifications.
Declan Ryan – CEO & Founder
Declan is responsible for our business growth strategy & strengthening The Project Foundry's unique delivery model. With 20 years' experience in the technology & managed services sector as a senior leader across Change, Project and Programme Management. Declan has worked with some of the leading IT outsourcing service providers, managing large-scale, complex programmes globally, before co-founding The Project Foundry. A highly qualified change professional & passionate leader, who uses his breadth of experience and knowledge to ensure the services The Project Foundry Teams deliver are always the best one for the client. Declan leads a scaling team of highly qualified Project & Programme Managers, Business Analysts, and technologists who deliver services to clients across financial services, telecommunications, education, pharma, utilities, and public sectors. Declan is customer-focused and lives the mantra Plan. Execute. Deliver ensuring The Project Foundry accelerate Project Planning & Delivery while reducing the cost of Project Management for clients.
Neil Beasley – Head of Sales & Commercial Director
With over 15 years experience behind him, Neil is a highly professional addition to our team. Neil brings with him his outstanding skills in Relationship Management, Business Development, Service Delivery, Sales Management, and Partner Management, underpinned by his solid business acumen and a services sales driven approach.
Neil's focus is on helping clients achieve their goals, improving their organisations through the use of innovative technology solutions. "I believe in using out of the box options to find the best solution for each client, to ensure they get the most value out of each interaction. I strive to provide a level of service for clients that is second to none!"
Neil Smith – Head of Client Services
Experienced, results driven Global Head with extensive Operations and Project/Program experience with a proven ability to improve all facets of Operations' Delivery. Neil managed a large multi-country/multi-cultural team to deliver with efficiency to very challenging customers. He challenges the status quo to identify improvement and cost reduction opportunities, and manages P&L on a monthly/quarterly basis to ensure targets are met/exceeded. Neil coaches and mentors staff, aligning individual activities with organisational goals and improving employee morale.
Nicole O'Brien – Head of Talent Management
Nicole is a CIPD qualified Senior Leader with over 15 years' experience in Retail and Operations Management and Recruitment Consultancy with in-depth experience in sales, strategy, operations, team motivation, performance management, planning, budgeting, recruitment and selection, and organisational skills, providing a well-organised and high-achieving environment across multiple industries. Nicole has led teams of up to 50 direct reports and her mission is to put people first and at the centre of any organisation while working towards an engaged and happy workplace community, creating a culture to deliver and get it right first time.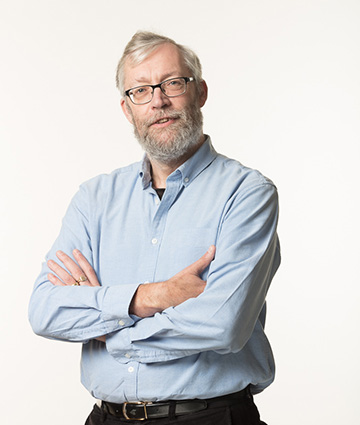 Joe Houghton – Head of Learning & Development
Joe Houghton is the Head of Learning & Development at The Project Foundry, regularly working with commercial clients, helping to develop internal project and programme management capabilities within organisations, enabling their staff through delivering formal training, alongside conducting mentoring and executive coaching.
Louise de Beer – PMO Lead
Louise is a highly experienced PMO consultant who has over 17 years of PMO experience. Louise's understanding and experience of the PMO world along with implementing PPM tools, allows her to take control and deliver in a structured and precise manner. This combined with her "behind the scenes" appreciation of the Project Management environment, allows her to focus on the key aspects of deploying, managing and improving any PMO. "Work smarter not harder" is her key advice.
Pamela Byrne – Project Manager
Pamela is an ambitious, resourceful, energetic and motivated person who has vast organisational change experience. From planning, organising and delivering large scale projects to meet business needs against challenging deadlines to deliver cross functional projects. She has successfully delivered commercial initiatives including bringing new products to market, new propositions, business change and improvements. She is also experienced in budget control, vendor and relationship management with strong commercial awareness including budget preparation, spend monitoring and investment combined with exceptional planning and organisational skills.
Sean Ryan – Head of Business Analysis
Seán is a highly experienced Technical & Functional Consultant, Business Analyst and BI Specialist with extensive experience in training design and delivery over a 22 year career in IT consultancy. He is acutely aware of customers' requirements and aims to deliver solutions that enhance their day to day needs, while also bringing value to their business. As Head of Business Analysis, Seán ensures that all our clients see the business benefits from the technical and non-technical solutions implemented.
Robert Dooley – Head of Governance
Robert Dooley is Head of Governance at The Project Foundry and has built and implemented our governance framework to support the project management team to focus on delivery for our customers. A PRINCE2 professional, Robert brings over twenty years' experience in simplifying complex business, finance, and IT systems and bridges the gap between business and technology. He is an expert in project rescue and mentors project managers in project governance excellence.
Aaron O'Brien – Chief Commercial Officer
With over 25 years' experience in leadership within the advisory, technology, and human capital management industries. Aaron has partnered with many of Ireland's leading & largest companies supporting their executive and leadership teams on the delivery of large-scale, complex transformation and change programmes. Aaron has consistently driven strategic growth, increased market share, and enhanced the performance of customer-facing operations in and across a range of high-growth, vital services, and solution-based environments.
A strategic leader, Aaron is passionate about supporting clients on their change journey with a particular focus on leadership, culture, and sustainable performance. Aaron lives by The Project Foundry mantra of "Plan. Execute. Deliver" ensuring that he continues to help our clients accelerate and deliver sustainable change on time, on budget and delivering business-led transformation & strategic value.