David Laird MBA – Chairman
David is a highly experienced business leader with a track record of success in managing companies. Having previously managed one of the largest IT service providers in Ireland David brings a wealth of talent and knowledge to the management team. David has responsibility for managing the business of The Project Foundry. David is also involved in the provision of project and programme governance to the clients of The Project Foundry.
Declan Ryan – Managing Director
Declan has over 13 years' experience in the IT managed services sector with PMP credentials, having previously worked with leading IT services providers. Declan has been working as a project and programme manager for seven years. Prior to that Declan was an IT consultant with a variety of roles. A certified project management professional Declan has managed many complex projects in both Ireland and Australia.
Neil Beasley – Head of Sales & Commercial Director
With over 15 years experience behind him, Neil is a highly professional addition to our team. Neil brings with him his outstanding skills in Relationship Management, Business Development, Service Delivery, Sales Management, and Partner Management, underpinned by his solid business acumen and a services sales driven approach.
Neil's focus is on helping clients achieve their goals, improving their organisations through the use of innovative technology solutions. "I believe in using out of the box options to find the best solution for each client, to ensure they get the most value out of each interaction. I strive to provide a level of service for clients that is second to none!"
Neil Smith – Head of Client Services
Experienced, results driven Global Head with extensive Operations and Project/Program experience with a proven ability to improve all facets of Operations' Delivery. Neil managed a large multi-country/multi-cultural team to deliver with efficiency to very challenging customers. He challenges the status quo to identify improvement and cost reduction opportunities, and manages P&L on a monthly/quarterly basis to ensure targets are met/exceeded. Neil coaches and mentors staff, aligning individual activities with organisational goals and improving employee morale.
Nicole O'Brien – Head of Talent Management
Nicole is a CIPD qualified Senior Leader with over 15 years' experience in Retail and Operations Management and Recruitment Consultancy with in-depth experience in sales, strategy, operations, team motivation, performance management, planning, budgeting, recruitment and selection, and organisational skills, providing a well-organised and high-achieving environment across multiple industries. Nicole has led teams of up to 50 direct reports and her mission is to put people first and at the centre of any organisation while working towards an engaged and happy workplace community, creating a culture to deliver and get it right first time.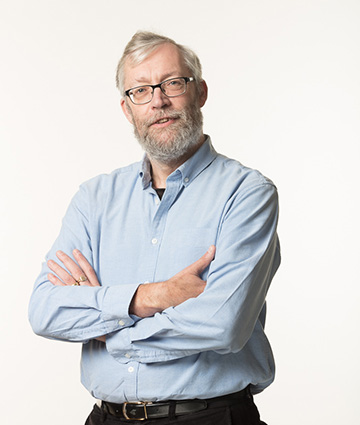 Joe Houghton – Head of Learning & Development
Joe Houghton is the Head of Learning & Development at The Project Foundry, regularly working with commercial clients, helping to develop internal project and programme management capabilities within organisations, enabling their staff through delivering formal training, alongside conducting mentoring and executive coaching.
Louise de Beer – PMO Lead
Louise is a highly experienced PMO consultant who has over 17 years of PMO experience. Louise's understanding and experience of the PMO world along with implementing PPM tools, allows her to take control and deliver in a structured and precise manner. This combined with her "behind the scenes" appreciation of the Project Management environment, allows her to focus on the key aspects of deploying, managing and improving any PMO. "Work smarter not harder" is her key advice.
Pamela Byrne – Project Manager
Pamela is an ambitious, resourceful, energetic and motivated person who has vast organisational change experience. From planning, organising and delivering large scale projects to meet business needs against challenging deadlines to deliver cross functional projects. She has successfully delivered commercial initiatives including bringing new products to market, new propositions, business change and improvements. She is also experienced in budget control, vendor and relationship management with strong commercial awareness including budget preparation, spend monitoring and investment combined with exceptional planning and organisational skills.